Group Buying Power
One of the first things we did after uniting our stores under the auto group umbrella was to start buying as a group. We have the power of 12 stores buying wholesale at major discounted prices and passing those savings on to you. We continually offer seasonal tire sales, parts and accessories discounts and low-cost oil to keep our service lane costs down. When we buy big, you save big.
The best possible price on parts & Service!
Alberta-Wide Group Inventory
What you see on a our lot is only the beginning of what is available to you as an auto group customer. Any of our stores can pull and share inventory with another store. Our new and used vehicle managers communicate daily and are always looking to help each other so we can help you. Take a look at the excellent selection of new and pre-owned inventory available to you.
Find a vehicle you like, and we will bring it to you!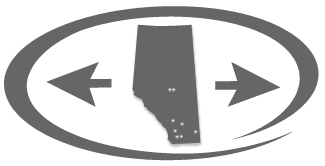 Deliver Coast-to-Coast
If you don't live near one of our stores, that doesn't mean you have to miss out on the Davis Difference. If you find your perfect vehicle in our on-line inventory, we can deliver it directly to you, whether you live in Newfoundland or on Vancouver Island.
No matter where you are, we deliver!